26 Nov

Affordable Ipswich in demand – QT – by Emily Black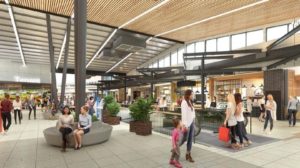 New research has revealed that it is cheaper to buy a house in Ipswich than a unit in the greater Brisbane region.
Riskwise Property Research CEO Doron Peleg said it was no wonder the region was becoming a hotbed for buyers and investors, with Ipswich and its surrounds expected to deliver solid returns thanks to affordable dwelling options and ongoing population growth.
"The Ipswich region median house price is $375,705 and the median price for units is $275,092," Mr Peleg said.
"Greater Brisbane houses is $540,251, while units are $385,835."
Mr Peleg said the area's price growth was slightly below average in comparison to the greater Brisbane and Australian benchmarks over the past five years.
"But this bodes well for those looking for affordability and the area has a house-price-to-income ratio of 5.2, which is well below that of Brisbane and the rest of Australia."
He said the $5 billion Defence contract awarded to Ipswich would have a positive impact on house price growth and was expected to create more than 330 permanent jobs from the outset.
"The contract is for 211 hi-tech armoured vehicles and will result in a new multimillion-dollar Centre of Excellence at Redbank and Defence jobs for 40 years," he said.
The State Government allocated $868 million towards infrastructure and road projects in July 2017 and this would likely trigger a construction boom, which Mr Peleg said would grow local employment and housing demand.
Agent Ryan Wilmot of @realty said suburbs including Goodna, Bellbird Park and Camira were among the top performers.
"I think we'll see values rise by at least five per cent in the coming years," Mr Wilmot said. "A lot of rezoning has provided developers with new opportunities for residential development, attracting plenty of interest."
He said infrastructure upgrades had already been completed, including retail precincts.
"The shopping options have improved significantly in recent years, including centres such as Springfield Central and Redbank Plains Town Square," he said.
"Ipswich Mall is also getting redone in the heart of the city.
"As our population increases (and is expected to continue to grow), there is a lot more work being carried out to improve health and education facilities.
"There's a new private hospital at Springfield Central, while Ipswich Hospital is set to undergo a major upgrade too."
Rail upgrades are also underway, and the leasing program has opened for Stage 1 of the 25ha Yamanto Town Centre. Yamanto Central will be a 20,000sq m shopping, dining and lifestyle precinct.